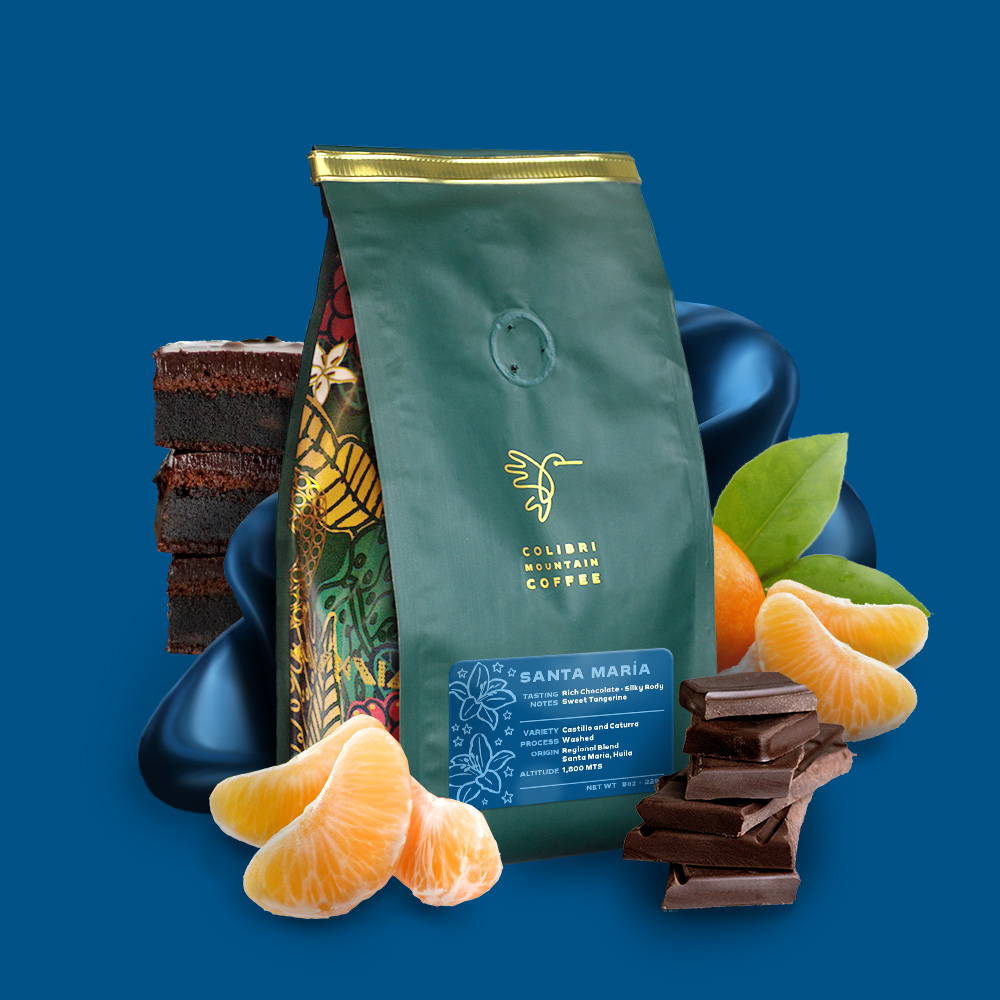 Available Year Round
A heightened experience of your everyday cup of coffee. Perfect to fuel your body and soul, from the early morning risers through the late-night hustlers alike.
Tasting notes:
Rich Chocolate • Silky Body • Sweet Tangerine
Cuatro Vientos


Santa María, Huila
We named this coffee Santa Maria for many reasons.
Our friend Yonatan Gonzalez from Cuatro Vientos helps us source this coffee from a number of disciplined coffee growers in Santa María, Huila, a small town located near Colombia's Nevado del Huila National Park. The Nevado del Huila is an active volcano that keeps the lands near Santa María fertile with rich minerals that give our coffee its slight floral tasting notes with a bright accent of sweet tangerine.
Santa Maria stands for Saint Mary, the Virgin Mary and the Mother of God. Santa María is venerated by millions of catholics around the world that ask for her help to overcome difficulties and reach life goals. Our farmers honor Santa María with their work and we follow suit with ours at Colibri Mountain Coffee.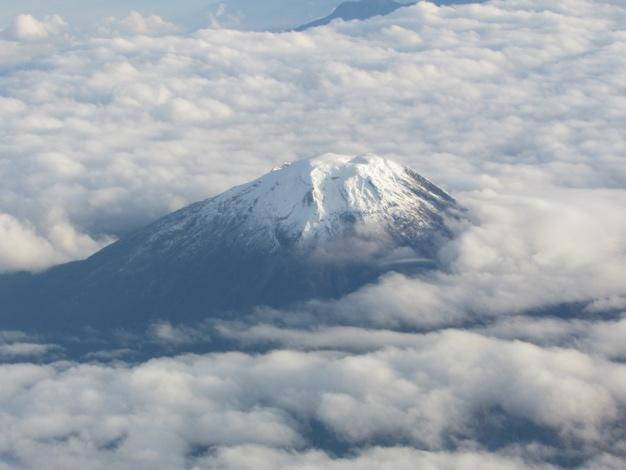 The Name is just Coincidence
The fact that our founder's first name is Maria is just a coincidence. Well, not quite, actually. Most people in Colombia have composed names, and María is the most popular first name for women in this catholic country that has many holidays per year in her honor.
This coffee has made a huge positive impact in the life of many, including our farmers, our friend Yoni and ourselves. Yoni earned the respect of Royal Coffee New York to export his first container from Colombia with coffee from Santa María and we won our first award at the National Cold Brew Championship in June, 2021 using our Santa María coffee as well.
GIVE US A SIGN
People search for exotic coffees around the world to participate in highly competitive coffee championships. We had done our work to identify a number of unique, limited edition coffees to choose from, but our experiments all showed that Santa Maria yielded the best cold brew. We were confused: should we really be using our most traditional coffee to participate in our first national championship? The night before our presentation, Jimmy went home convinced Santa Maria had given him a sign when he saw her at Farlo's, our favorite local pizza place owned by Colombian couple Fank and Lori Hakspiel.
No wonder why we made this coffee our house special, available year-round.