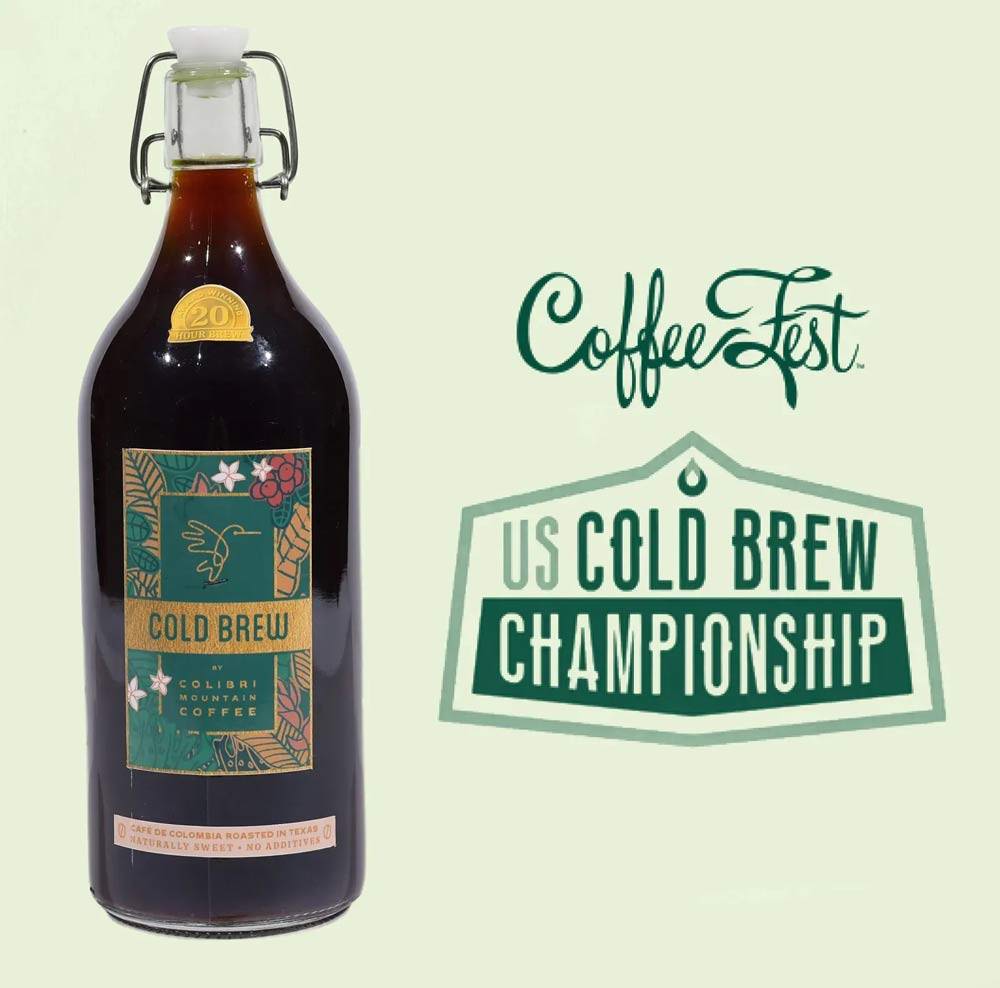 An award-winning, ready-to-drink coffee beverage brewed with love for 20 hours in cold water to produce a naturally smooth and sweet coffee beverage that does not need cream, sugar or artificial sweeteners to taste good. Perfect for those on the run or looking for an extra shot of caffeine. Ready, get set, go!
Tasting notes:
Rich Chocolate • Silky Body • Sweet Tangerine
Our cold brew made with our Santa Maria House Special became an award-winner this summer at the National Cold Brew Championships that took place at Coffee Fest in June.
Coffee Fest is a Specialty Coffee Tradeshow that unites professionals in the coffee community through exhibitions in major US cities like New York, Portland and Anaheim in California. Shows nationwide got cancelled with the outbreak of the COVID-19 pandemic and, as the US started to open back up, the city of San Antonio in Texas became a first-time destination for Coffee Fest and the epicenter to reunite coffee professionals in person. We figured we would give the Cold Brew competition a shot — why not?
We started roasting coffee in our home garage in February and experimenting with Cold Brew in March. Little did we know that within three months of testing and tasting our green coffee selections, roasting profiles, water quality, grind sizes and brewing formulas, industry experts would join our friends and family to cheer on and celebrate the results of our hard work.
We are honored to share our award-winning cold brew with our local community in San Antonio, while we figure out the logistics for nationwide shipping. If you are from out of town, please stay tuned!