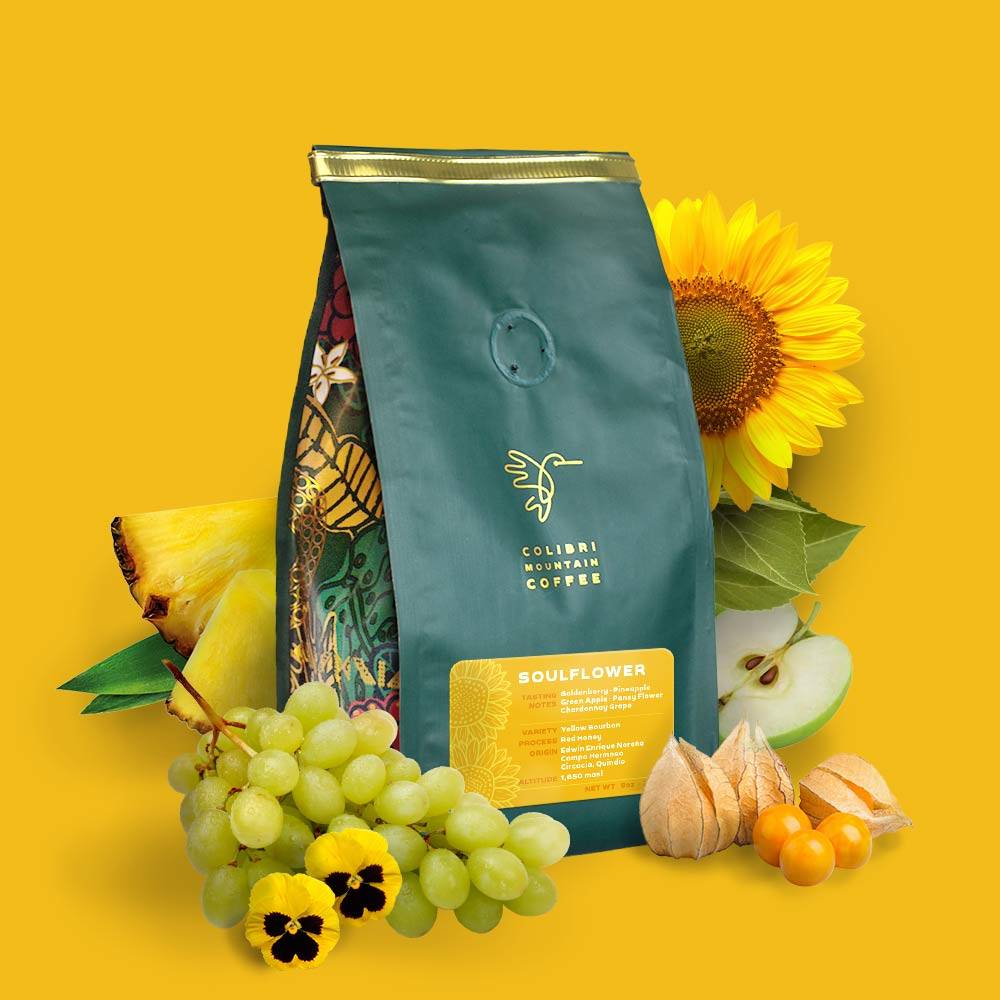 A bright cocktail with tasting notes of goldenberry, pineapple, chardonnay, green apple and pansy flower.
Tasting notes:
Goldenberry • Pineapple • Green Apple Pansy Flower • Chardonnay Grape
Edwin Enrique Noreña Finca Campo Hermoso Circacia, Quindio
We named this coffee Soulflower because its bright notes of goldenberry, pineapple and chardonnay will fuel your soul with clean energy like the sun. This exclusive coffee is a Yellow Bourbon produced by our friend Edwin Noreña, a scientist by training and an alchemist in soul.